Via Scoop.it – Monetizing The TV Everywhere (TVe) Experience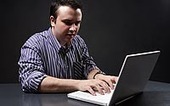 TV Viewers Use Social Media To Support Favorite Shows – 04/04/2012…
Social media activity for TV shows is primarily used by viewers to keep preferred shows strong.According to a new study from TVGuide.com, 76% of people say the primary reason for their social media activity is to "keep my favorites on the air." This data is up from a 66% level in 2011. TVGuide.com conducted the study in partnership with Social TV Summit.
Almost all of those who make comments on social media platforms — 95% — post their remarks after watching a show. This is way up from the 70% level a year ago. TVGuide.com now says 40% make comments during a show and 53% before a show.
Big events pull in more social media interactivity. Before the Super Bowl, 62% of viewers intended to voice their opinion. Almost all of those — 58% — actually did. For entertainment awards shows, the social media activity-versus-intent was greater: 57% of those intended to comment on the Grammys and Oscars and 80% actually did.
Read more: http://www.mediapost.com/publications/article/171674/tv-viewers-use-social-media-to-support-favorite-sh.html#ixzz1r6zHGvo9