Via Scoop.it – Occupy Transmedia Daily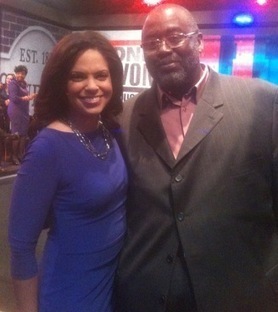 Jay O'Conner, iReporter & CEO of WCNTV.TV CNN IREPORT BRIEF FOR SOLEDAD O'BRIEN's Town Hall "Beyond Trayvon: Race and Justice in America"!
On Air Question: HOW DO YOU PROVE THE STAND YOUR GROUND LAWS IN A CASE LIKE TRAYVON MARTIN?
QUESTIONS: How do your reconcile the 2nd Amendment, Stand your Ground Laws, Citizen's Arrest provisions of the constitution and what happened to Treyvon Martin?
Follow Up Question: Is the NAACP correct about Al Sharpton and Jessie Jackson and shouldn't the call for Civil Rights Activism be reconciled with the Platinum Rights Activism as expressed by UN Resolution 64/169 and the injustice it seeks to correct?
Read More: http://wcntransmediaworld.wordpress.com/2012/03/30/sneak-peek-what-to-expect-from-soledad-obriens-town-hall-special-beyond-trayvon-race-and-justice-in-america-airing-friday-march-30th-at-8pm-et/