Via Scoop.it – Monetizing The TV Everywhere (TVe) Experience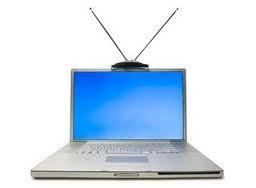 TV 'Friends' Social Nets At The Expense Of Radio, Print, and Other Media – 03/27/2012…
Social media is getting more ad revenue. But the dollars are coming out of budgets for print, radio, outdoor and other media — not TV.
That is good news for sellers of traditional TV.
For a long time, it seemed the Internet was angling to draw dollars away from television. But traditional marketers want to have their cake and eat it too. They still love to spend money on TV, but now realize that adding social media components — perhaps sold by traditional TV — could be a good way to go.
According to many analysts, social media has helped TV maintain or improve overall usage levels. Many marketers would say it has helped increase engagement levels for their campaigns.
This is not to say that TV marketers won't also be looking to gains from digital video extensions like Hulu, syndicated video players, and their own video players.
Read more: http://www.mediapost.com/publications/article/171202/tv-friends-social-nets-at-the-expense-of-radio.html#reply#ixzz1qPfY9Am8