Via Scoop.it – Monetizing The Customer Experience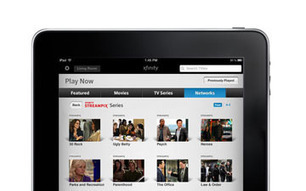 Comcast is hoping to better compete with Netflix with its new streaming service, Streampix.
Comcast is hoping to prevent its cable customers from cutting the cord by introducing a new streaming video service.The service, known as Xfinity Streampix, is designed to complement Comcast's existing Xfinity on Demand and TV Everywhere initiatives. Xfinity Streampix will become available to Comcast customers later this week and includes access to full-seasons of TV shows from Disney-ABC, NBC Universal, Sony and Warner Bros. It will also include streaming access to full-length movies and kids programming.
Read More:http://mashable.com/2012/02/21/comcast-streampix/